Boots are grand old things, but sometimes, they can be even grander when spiced up with some sock poking out of the top. Here are some cute samples of boot socks.
//Swell//Roxy Keep Me Warm Over The Knee Sock//
//Nordstrom//Stance "Athena' Knee High Socks//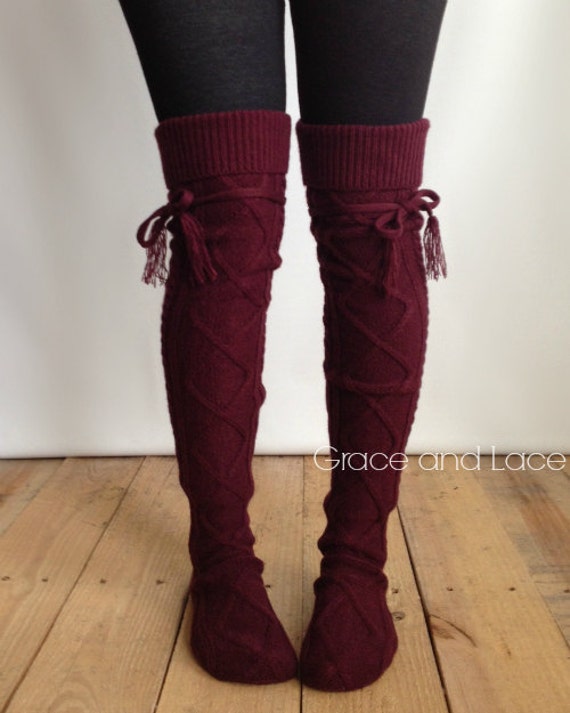 //Etsy/Grace and Lace Co.//Alpine Thigh High Slouch Sock WINE Thick Cable//
//Viking of Norway//Heklenal 1213//
//Grace and Lace//Milly Lace Boot Socks//
//The Sock Sisters//Oatmeal Boot Socks with Lace//
//Nordstrom//Oroblu 'Eden' Pointelle Knit Socks//
As demonstrated in the last picture, boot socks don't have to be worn
with boots to be totally adorable.
What's your favourite way to wear boot socks?
Which pair shown did you like best?
Comment below!
P.s. to view the source of each image, simply click on the
image and it will open the site for you in a new tab.